Our Clients' Happy Stories
As a professional buyer we come to Barcelona multiple times a year to acquire apartments in the central parts of the city. Every time we come, we are treated in a very professional yet kind and friendly way by the owner of Maisons du Soleil, Raluca.
We buy properties in many different locations throughout Europe and the US, but it is always a great pleasure to come to Barcelona, where Raluca makes sure that everything from pre-visit research and on-site apartment visits to post-visit dialogue with real estate agents and sellers making the deals go through are always organized and well managed.
In short we would not be able to operate in the smooth and efficient way we now do in Barcelona without Raluca and her team.
Finally Raluca is a very kind a pleasant person, with whom we enjoy spending time whenever we are in the Catalan capital.
Laila Albæk Salem Køj,
CEO at 21-5 Property Acquisition 

& Lars Heede

, Marketing & Sales at 21-5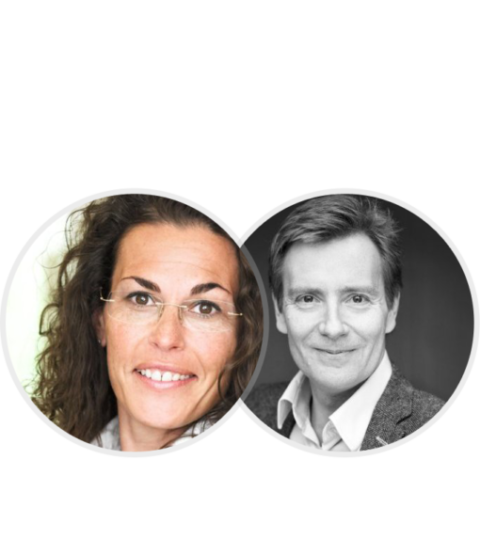 ---

— Vatche Keverian

Buying a home is one of the most serious decisions a family can make in a life time. it gets even more complex if you are buying property in a foreign courtesy with regulations and an ecosystem that is alien to you. But before we reach to there is to find the house of your dreams, which was possible with the help and understanding of an experienced and caring consultant like Raluca. My wife and I are quite different people in the way we look and evaluate matters. But we were somewhat always aligned throughout the process, from search through to the buying experience we had with Raluca.

From the first meeting, we had connected with Raluca as someone who understood the type of people we are and what we were looking for. She asked the right questions, made reasonable recommendations and made it happen in a matter of a week and found us the dream place that my wife and I cherish as our home in Barcelona. More so Raluca was not just a real-estate agent rather a consultant that showed us the road map and helped us at every step of the way, to manage the whole process and made it as smooth as can be. Introducing us to key players in the system, the legislative, legal and banking, providing every possible service, guidance and assistance along the process. Today, Raluca is a family friend because she is not just a professional, she is a caring individual with high moral standards, ethics and values.

---

— Kerry Lydon

Raluca and her colleagues were very helpful to me when I bought a property in Spain, assisting with all the legal paperwork, helping me open a Spanish bank account and offering good advice every step of the way. I couldn't have done it without her and her team.

---

— Kim Nielsen

Raluca was my broker when I was considering buying an apartment in Barcelona. As this was a new apartment she managed the relationship directly with the construction company and did so extremely well. Raluca was able to secure a significant discount and improved purchase conditions in a difficult/attractive market, where this was almost impossible in particular for a new construction. I would be happy to work with Raluca again and can highly recommend her work to anyone.

---

— Christian Lund Hansen

Raluca is very professional and made the buying experience of my Barcelona apartment a pleasure. I highly value her interpersonal skills where she with confidence operates in an international and multicultural environment. Had it not been for Raluca's sales and negotiation skills I doubt the transaction would have gone through. Thank you Raluca.

---

— Charlotte Bouet

I have had the pleasure of working with Raluca in the process of purchasing a vacation home in Barcelona. Raluca has supported me in the searching and selection process in a very professional and enthusiastic manner. Once I decided on a property, Raluca guided every step of the contracting and sales process for me, maneuvering expertly in the legal steps and stakeholders.

Additionally Raluca has subsequently managed for me a lease contract with quite complicated terms. I can highly recommend Raluca for her very professional approach, her easy manner and high dedication.